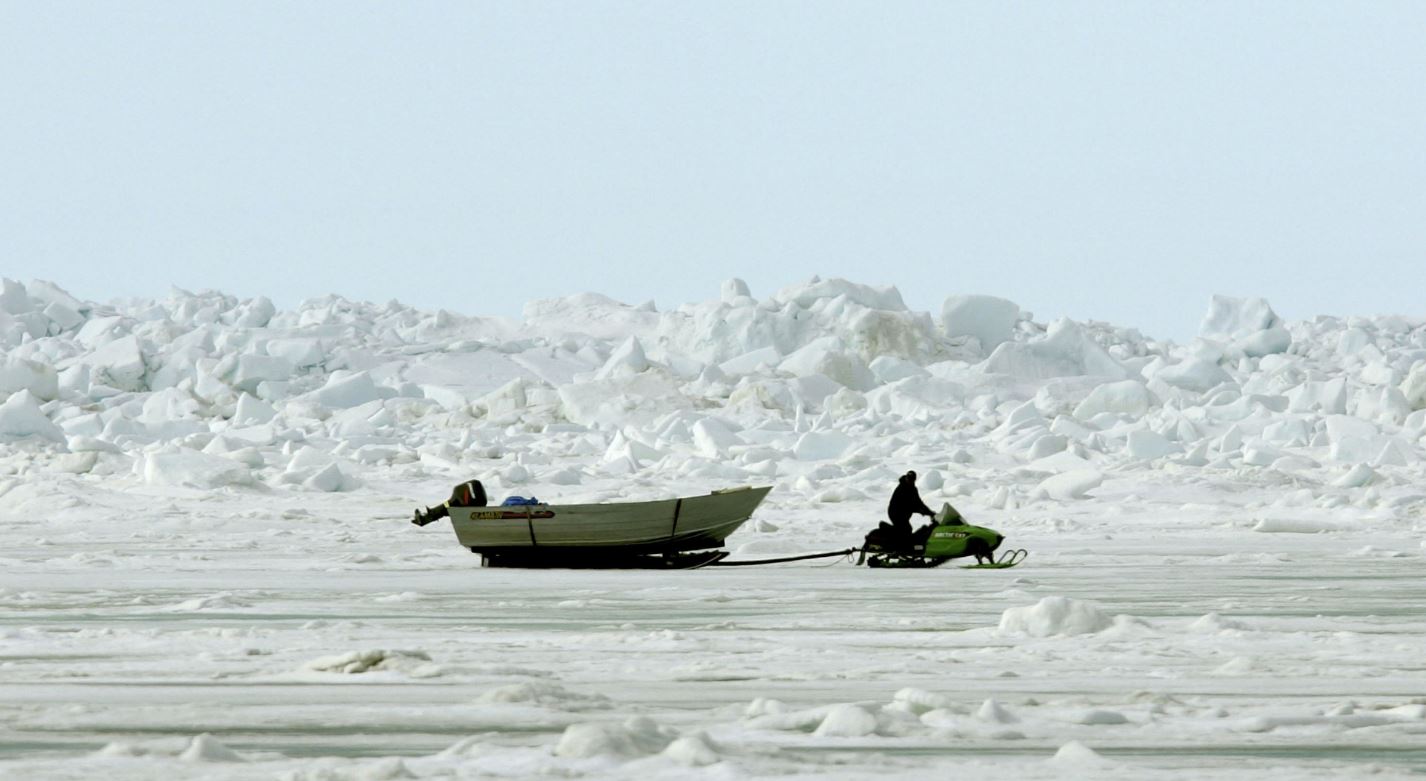 There are some downright frigid places within the United States. All parts of the country suffer inclement weather to the point that it's no longer safe to function outside. Generally, the 'warmest' places within the country can be pegged to a few of the coastal areas. However, the same cannot be said for the coldest spots stateside. There are five cities in particular with bone-chilling annual average temperatures. For each of these locations, once will want to bundle up with warm coats, head protection, gloves, scarves, and any item available with instant-warming capabilities.
No. 5 on the coldest annual average temperature list is Bonham-Wells Reservoir in Colorado. Located in the Grand Mesa National Forest, this region has an average annual temperature of 31.4 degrees Fahrenheit (-0.3 degrees Celsius). Those wanting to frolic in the forest would most certainly need weather-appropriate gear. For as tempting as lake activities are, it may be a bit too cold to truly enjoy yourself out on the water.
Darwin Ranch, Wyoming comes in at No. 4. Featuring an average annual temperature of 31.0 degrees Fahrenheit (-0.6 degree Celsius), this remote guest ranch has spectacular views — though it also possesses freezing temperatures year 'round. The location has a plethora of cabins and lodges to enjoy. Customers can also go fly-fishing, hiking, and horseback riding at this family-run business.
No. 3 on the coldest annual average temperatures list is Climax, Colorado. The Climax mine in particular has been used on-and-off since 1879. It's known for being one of the largest molybdenum mines in the world. From a temperature standpoint, miners may think about staying underground rather than traversing through the tough terrain. Climax mine has an average annual temperature of 30.6 degrees Fahrenheit (-0.8 degrees Celsius).
Mt. Washington, New Hampshire is the second-coldest city within the United States on average annual temperature. This peak is the highest in the Northeastern region of the United States. As such, it comes as no surprise to see it house incredibly cold weather. Mt. Washington, New Hampshire has an average temperature of 27.4 degree Fahrenheit (-2.6 degrees Celsius). For those adventurers in search of hiking, skiing or snowboarding, be sure to take the requisite precautions. No one wants to become a human Popsicle.
Lastly, the location with the coldest annual average temperature in the United States is Alaska's north coast (next to the Beaufort Sea). This remote section of Alaska backs up against the Arctic Ocean. The coastal region of northern Alaska has an annual average temperature of 12 degree Fahrenheit (-11 degree Celsius). In other words…be sure to bring something warm to wear when visiting this part of the country.
Image Source: Justin Sullivan/Getty Images