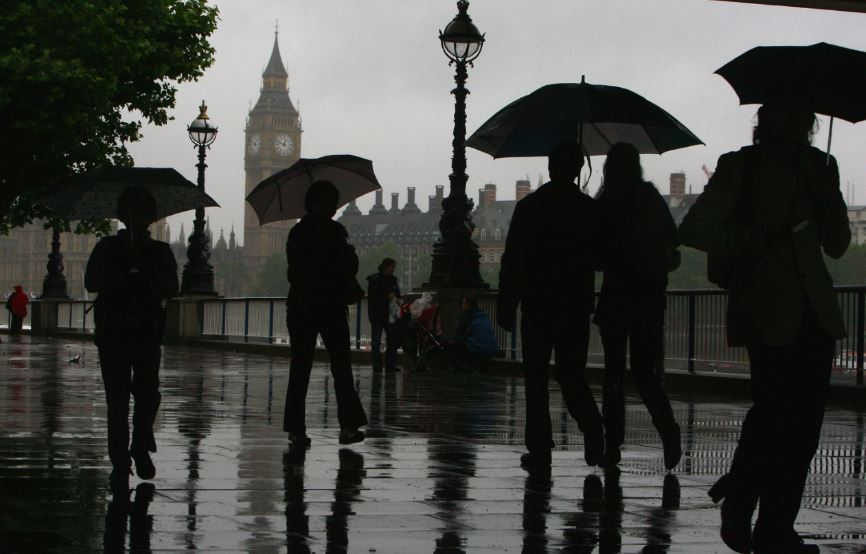 Break out the umbrella! There are some locations across the globe possessing ungodly amounts of rain. Of course, these regions are strikingly beautiful places. The persistent rainfall illuminates even the palest color of green into a spectacular hue. Rain has no continental allegiance — as immensely rainy hamlets are spread out all across the world. There are five locations in particular featuring the most rain annually of any place in existence.
5. San Antonio de Ureca (Bioko Island, Equatorial Guinea)
This coastal city on the island of Bioko is located directly west of Cameroon (though it's a territory of Equatorial Guinea). Nestled in the Gulf of Guinea, the 'high' season for rain exists between April and October. On average, San Antonio de Ureca receives an astounding 10,450 mm (411.4 inches) of rain per year. It's also the rainiest place within the entire continent of Africa. This is saying something — especially considering the spots of inclement weather on this gigantic landmass.
4. Cropp River (New Zealand)
Cropp River in New Zealand holds the distinction for having the rainiest two-day period in history. During a 48-hour time frame in 1995, roughly 41 inches of rain fell onto this region. The lush nature of New Zealand's collective climate is punctuated by oodles and oodles of rainfall. In the Cropp River area itself, crystalline blue waters swivel within beautiful clumps of snow-capped mountains. The region itself gets 11,516 mm (453.4 inches) of rain annually. In other words, don't forget to pack a waterproof parka.
3. Tutunendo (Colombia)
Tutunendo is a small area on the outskirts of the city of Quibdo. Located within the Colombian rainforest, this tropical jungle setting gets buckets of rain virtually on a daily basis. The steamy months of July and August in particular bear the brunt of the wet onslaught — as those two months alone garner roughly 65 inches of rain per year. In total, Tutunendo itself registers 11,770 mm (463.4 inches) of rain in a year's time. If one is brave enough to have a jaunt in the Colombian rainforest, it would behoove them to take any and all precaution in avoiding a soaked journey.
2. Cherrapunji (India)
Cherrapunji possesses mind-blowing beauty — particularly due to its emerald green views and spectacularly fashioned terrain. Located in the northeastern state of Meghalaya, Cherrapunji set a world-record for the most rain (366 inches) in a single month. This spectacular mark occurred in July of 1861. As it currently stands, Cherrapunji gets an annual estimate of 11,777 mm (463.6 inches) of rain. It comes as no surprise to see the region chock-full of marvelous waterfalls.
1. Mawsynram (India)
We've finally made it to the wettest spot in the entire world. Mawsynram is slightly west of Cherrapunji. It comes as no surprise to see this location also register as a hot-spot for rain. This mountainous village consistently gets double-digit rain totals in terms of millimeters. Annually, this small village receives 11,871 mm (467.4 inches) of rain on average. Without question, this location isn't likely to have a drought anytime soon.
Image Source: Daniel Berehulak/Getty Images