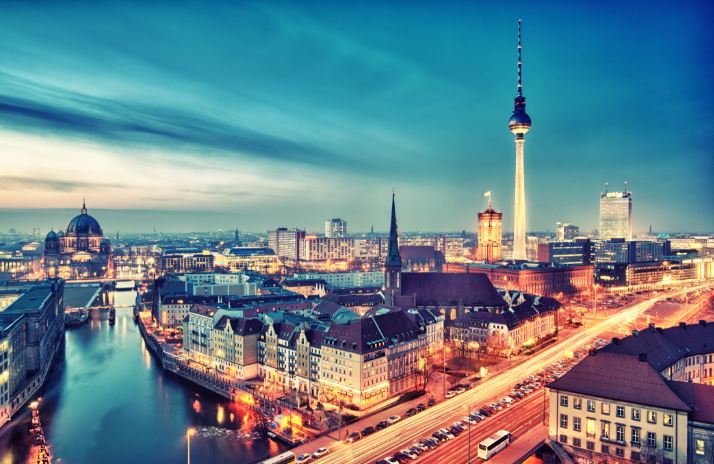 If you're stuck with a 24-hour layover in a city, one could do a whole lot worse than Berlin.
Germany's capital is a funky place. There's literally something for everyone here. Young professionals are interwoven with counterculture hipsters, fashionistas, immigrants, and a bustling underground punk scene. People of all backgrounds fit together perfectly as an oddly eclectic puzzle.
While a short visit isn't necessarily desired, there's plenty to do here in a day's time.
It's nearly impossible to illustrate the amount of history in this city. The immensely impressive Brandenburg Gate sits squarely in the western part of the city. It's an ever-present reminder of the tumultuous past emanating from warfare.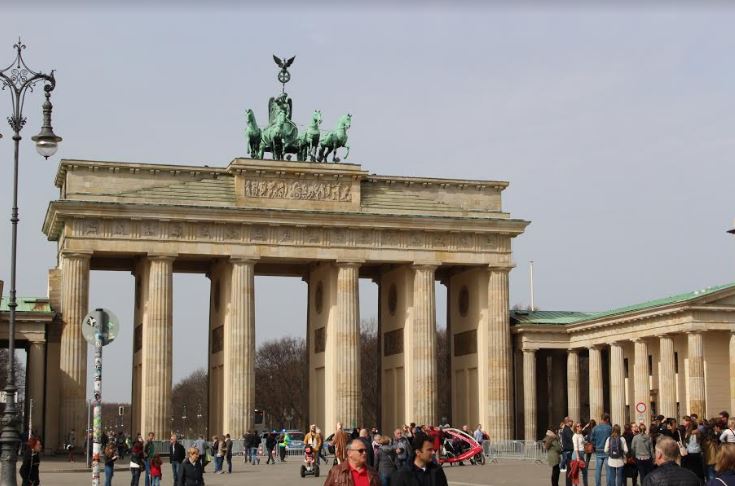 One can literally walk right up to what was the Reichstag building. The old Luftwaffe headquarters sits innocuously as a rather drab structure. Today, it's used as the federal ministry of finance. It's rather jarring to see these buildings in person – considering what they were used for 75 years prior.
Many tour groups set up shop right outside of the Brandenburg gate. These people will be holding up umbrellas to distinguish themselves. Free walking tours are made available. These last roughly three hours. The guides are very knowledgeable, and will discuss much of the city's background as it pertains to WWII. You'll be shown many influential structures from the wartime era – as well as other features of Berlin. This activity is highly recommended.
On the other side of the gate sits the Holocaust Memorial. It's represented by gray slabs of all shapes and sizes. It's a very powerful example of expression, and definitely worth checking out.
The most recognizable bit of architecture in Berlin would be the wall itself. There are parts of the wall still standing to this day. All throughout the city, there's a brick line showing where the non-existent parts of the wall used to be. There's even a placard in the town's center differentiating between the East and West sides of Berlin.
If museums are your forte, you will love Berlin. There are 170 museums within the city. Music and art are two entities with high priority. One can get lost for hours exploring the vast array of cultural opportunities.
Once you've had your fill of history, head to the Kreuzberg neighborhood. It's known as a trendy and young – yet gritty area. There are restaurants, bars, and clubs galore here. One can easily get traditional German food (which isn't complete without a stein or two of beer). Warning: The beer in Germany is delicious…but it's also very heavy.
There are many immigrant communities within the city limits – and this is demonstrated through the wonderful food options. Italian food is all over the place. Thai restaurants are virtually on every corner within this neighborhood. There's also exceptional Indian, Pakistani, and Turkish cuisine. Europe's version of fast food — doner kebab — is a must-have item.
Many buildings were completely demolished due to WWII. The rebuilds ended up being very nondescript. The natives of the city ultimately did not like how colorless the city had become. As a result, a sweeping effort to "beautify" the city took place. And by beautify, it meant for Berliners resorting to street art.
Outside of perhaps Sao Paulo, I've never seen another city completely covered by graffiti and street art. A large chunk of the Berlin Wall is blanketed with tremendous murals. This area is called the East Side Gallery. It sits right in the Kreuzberg neighborhood – on the Spree River.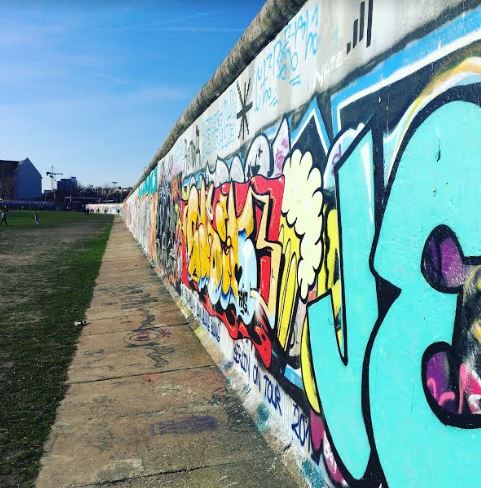 Many people will enjoy the strip of grass separating the river from the wall. You can picnic in this area – enjoying a bit of food and a libation. Get your camera ready for this wonderful collection of art. It's striking, to say the least.
During your 24-hour layover in Berlin, it'd be ideal (if possible) to come on a Sunday. The absolute best thing to do in Berlin is go to Mauerpark. Translated as "Wall Park" (in reference to the Berlin Wall), this sprawling area features a gigantic flea market. Anything and everything imaginable can be found here.
This park represents the essence of Berlin. Virtually the entire community comes here to enjoy their weekend. An open field sits adjacent to the flea market. Here, makeshift amphitheaters have been built for aspiring musicians. It provides a platform for both bands and solo artists to sing and entertain the thousands in attendance.
Mauerpark is unlike anything I've ever encountered. It's almost akin to a communal music festival – although it occurs every weekend. It's also a people-watching spectacle – as individuals from every walk of life mesh together in this aesthetic celebration of Berlin life.
In a way, Berlin reminds me of a European version of San Francisco (sans the ocean). The people are interesting, the history is spectacularly deep and haunting, and the overall atmosphere is certainly something you'll never forget.
Image Source: Get a First Life